It's been a busy few weeks for CryptoKaiju so we thought it would be a good time to document everything we've been working on over the last few months and update everyone on the development of our latest products.
Dogejira
As far back as NFT NYC in 2019, we've been talking about emulating the Amiibo/ Skylanders experience with CryptoKaiju and through speaking to the amazing team at The Sandbox we found a way to make this happen. Every purchase of a Dogejira figure also includes an in-game Sandbox asset, beautifully designed by Alex Florez.
During some of the latest orders of our Cryptokitties toy we have been trialling the idea of customers claiming their NFT via Linkdrop. To do this, with each collectible we have been including a business card sized leaflet that contains a QR code, the user then scans the QR code, opens the link in a Web3 enabled browser and adds the NFT to their wallet. Feedback has been positive and most were able to follow the instructions, so we now plan on rolling this out properly, beginning with Dogejira.
Of course, this won't work for everyone and if you get stuck, or can't scan the card, we still have the ability to transfer the tokens manually. Just reach out via email, or Telegram.
Currently, Dogejira is still on time which is a miracle in the current climate! We plan on beginning shipping in June and over the weekend received the latest production pictures which include the first proper look at the very limited gold coloured variant.
For those of you who bought the gold bundle, or were in the first 100 orders of the single toy, you're in for a treat as extra bits of merch are also looking fantastic!
If you haven't already purchased a Dogejira, we have a few left here: https://cryptokaiju.io/product/dogejira-vinyl-figure/
Kaiju In Bombstars
As well as partnering with The Sandbox, we also linked up with the guys at Good Luck 3 Inc who offered us the chance to include CryptoKaiju in the game, meaning that you can import and play with your NFTs. If you haven't tried it already, it's a lot of fun and seriously addictive!
Android: https://play.google.com/store/apps/details?id=jp.gl3inc.bombstars
IOS: https://itunes.apple.com/app/id1496591538?mt=8
Kaiju Merch
People have been asking about merch for a while. We've done pins and stickers, but everyone seems most interested in clothing which we've been reluctant to do because hoodies/ T-shirts take up so much space and always cause wastage due to leftover SKUs unless you can find a reliable print on demand company who can actually deliver a quality product!
We did however want to explore an idea that we've been mulling over for a while which is the idea of physical items being wearables in the Metaverse and decided to dip our toes in the water by producing an iron-on patch which can also be worn in Cryptovoxels.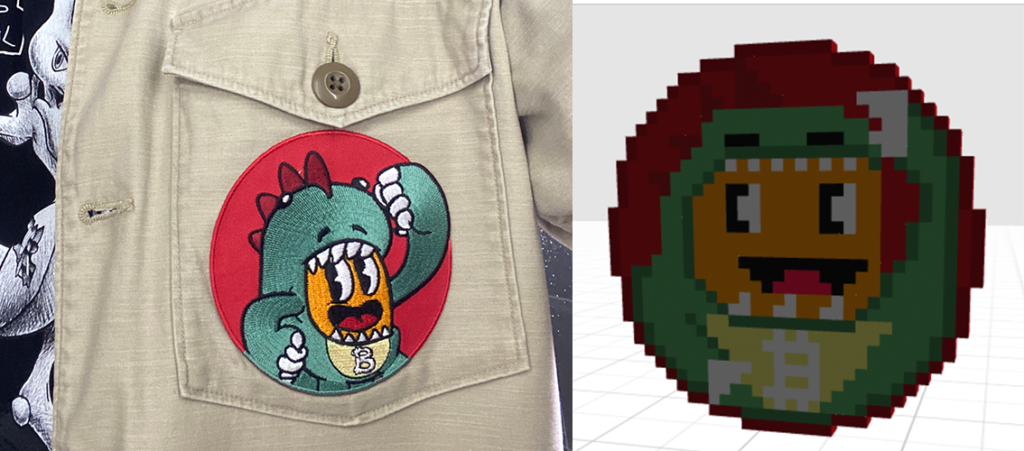 We did plan for the patch to be the first example of our new claiming via packaging process but unfortunately, the patches arrived before LinkDrop added support for ERC-1155 tokens which is coming very soon and rather than keeping people waiting we decided to airdrop the tokens when the patches were dispatched in the mail. As soon as everything is ready, we will ship patches with the new packaging!
We love the idea of how fashion can link with the Ethereum ecosystem, both in terms of provenance/ measuring scarcity and also in how the experience of owning an item can be expanded on and linked to an avatar in the multiverse! We are currently in the process of exploring other options (Yes T-Shirts, finally!) but this is in the preliminary stages while we source a cost-effective option for both us and anyone who wants one.
Celebrating the Bitcoin Halving
One final point for this post, Happy Bitcoin Halving day! To celebrate we've decided that the next CryptoKaiju to enter the metaverse will be the Bitcoin version of Jaiantokoin!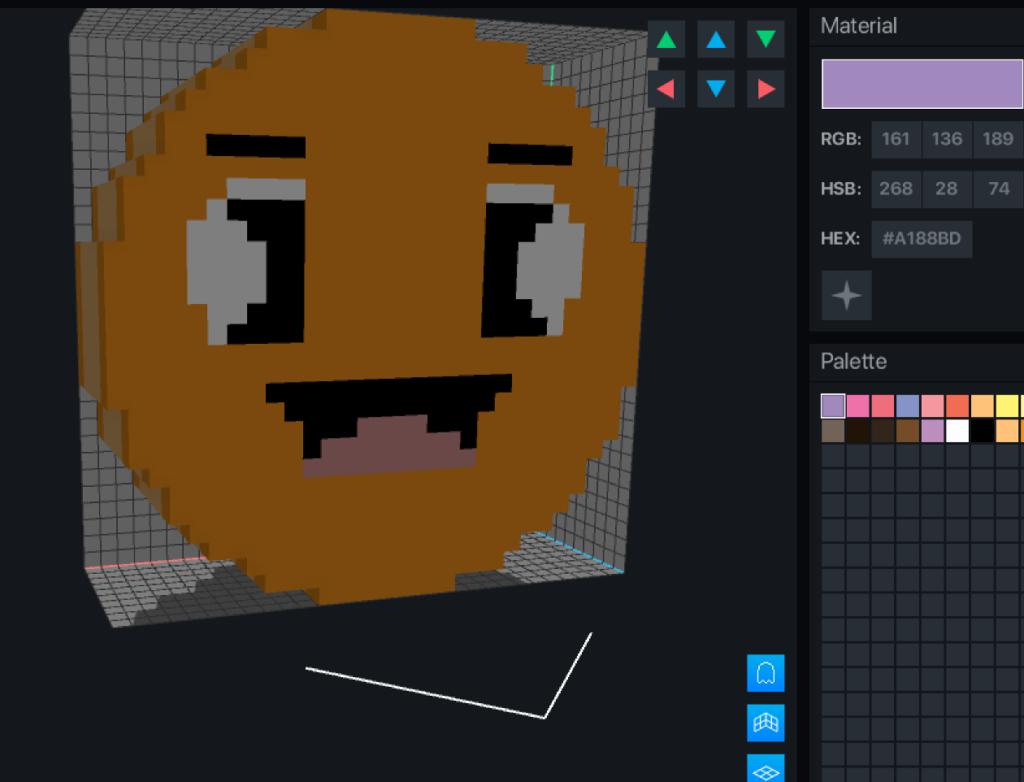 The Sandbox marketplace is not quite ready and we haven't animated the little guy yet, but if you own the physical collectible, head over to the site, enter your details and when everything is ready we will airdrop him to you. https://cryptokaiju.io/bitcoin-halving-celebration/
App
As we mentioned in our last post, we recognise that the current process for scanning and verifying your Kaiju isn't perfect and that we'd love to develop an app. Well, the wheels are in motion and it's early days but hopefully, we'll have some news on that front soon.
Thanks again to everyone who's purchased a CryptoKaiju and supported our project. As always, if you have any thoughts, just reach out or join in the chat on our Telegram: https://t.me/Crypto_Kaiju