What is a CryptoKaiju?
CryptoKaiju are massively collectible vinyl art toys based on your favourite cryptocurrencies, unlike other collectible toys we use NFC chips and blockchain technology to link our collectibles to non-fungible tokens (NFTs) meaning that when you purchase a Kaiju, even on a secondary market, you can check the provenance and authenticity of the item you're buying.
Aditionally, using the technology in this way means that a buyer can verify the scarcity of an item and also has a really cool NFT, each of which contains unique characteristics, meaning that the digital version of your figure will differ completley from that of others.
Purchasing a CryptoKaiju
You can purchase CryptoKaiju in the same way you'd purchase any collectible and simply checkout on the site. Of course we reccomend paying using cryptocurrency, but we also accept payment in fiat via Stripe and Paypal.
Wallets
A wallet is not essential for owning or purchasing a CryptoKaiju and some choose to simply buy the toy for their desk, however to enjoy the full benefits we reccomend that when purchasing you include an Ethereum address linked to a wallet that supports the ERC-721 standard. When a wallet is not included we store the token in cold storage, but can transfer to a customer at a later date providing they show us a genuine proof of purchase.
There are dozens of compatible wallets available, each displaying NFTs in different ways, though based on ease of use and how NFTS are displayed we reccomend Metmask, Dapper, or Coinbase Wallet (Formally Toshi).
*Do not use an Ethereum wallet address from a provider who doesn't support smart contracts, for example, those held on exchanges. 
Once You've Received Your Kaiju
Delivery dates vary, but we will always use the fastest delivery service available and items purchases on the site are sent with tracking and insurance.
Upon receiving your CryptoKaiju, check that the NFC sticker is firmly attached and that it has not been torn or tampered with prior to delivery.
Use an NFC enabled device and scan the tag on the foot of your collectible. This will reveal the attributes of your Kaiju and should match the Meta information from your token. Ensure that the token ID's match and if not, please contact us.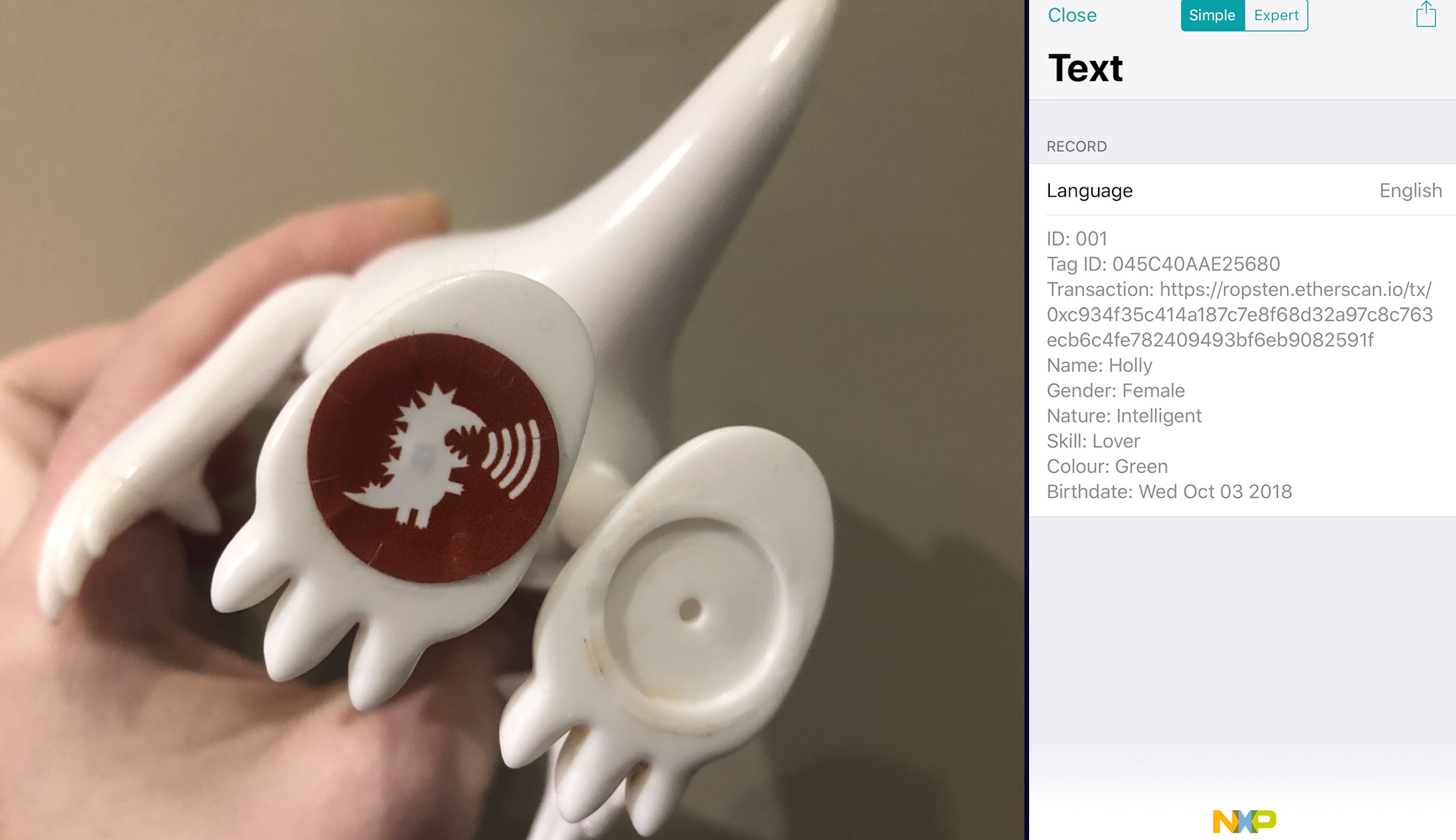 You can use our DApp to lookup your Kaiju by token ID, or the ID of the NFC tag. If viewing in a DApp linked to your Ethereum address, clicking "My Kaiju" will display details of the collectibles you own.
For other questions please consult our FAQs section, or alternatively contact us.